Working with commercial and community partners to deliver outstanding events
Coneworx' has worked on a wide range of TTM solutions for events from small community run occasions to large scale city centre mass participation events like The Great Scottish Run.
These events simply could not happen without effective traffic management planning and attention to detail when liaising with the relevant authorities, from local councils to vital emergency services. Coneworx will plan, deploy, manage and remove all required TTM solutions allowing the organisers to focus on delivering a successful event. Minimizing disruption to communities and maintaining the highest possible health and safety standards are our focus and this commitment means our expertise is increasingly in demand from event organisers across the country.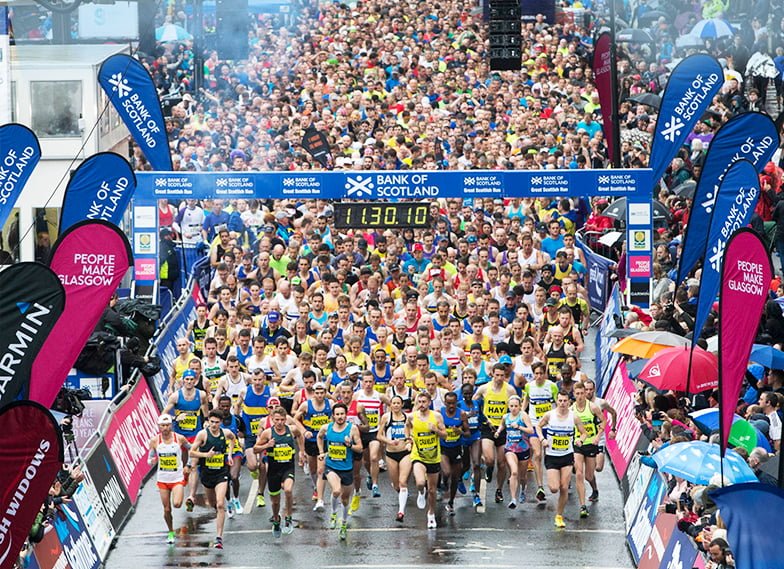 Event Management Services
Whatever your event requirements,
Coneworx has the resources to help:
Feasibility Studies
Planning, Consultancy, Advisory Services
CAD Design and Surveys
Special events traffic management systems
Road Closures and Diversions
Stop/Go Systems
Temporary Traffic Signal Systems
Permanent safety fencing
Temporary vertical concrete barrier systems
Pedestrian traffic management
Our TM Process





PLANNING
Dedicated account contact throughout your project.


MANAGEMENT
Completely transparent and auditable works management.


COMPLETION
Meticulous site clearance with zero environmental impact.
"We were extremely impressed with the professionalism of the Coneworx service and we are grateful that your advice helped the event run so smoothly. We look forward to working with you again soon!"

Need a safe, efficient and cost-effective traffic management solution?
Whatever your traffic management problem you can always rely on Coneworx