Major project to improve transport links to Glasgow and Ayr
Coneworx worked with the joint venture stakeholders to provide a range of traffic management services integral to all phases of the project from planning and building to sign off and opening ceremony of this 3.5km bypass route.
The Challenge
The challenge was to provide specialist traffic management services that focused on ensuring all stakeholders were satisfied with the detailed planning necessary for a project of this scale. In addition, Coneworx had to consider the levels of support required post opening and for significant milestones including a pre-build sod turning event and high profile opening ceremony.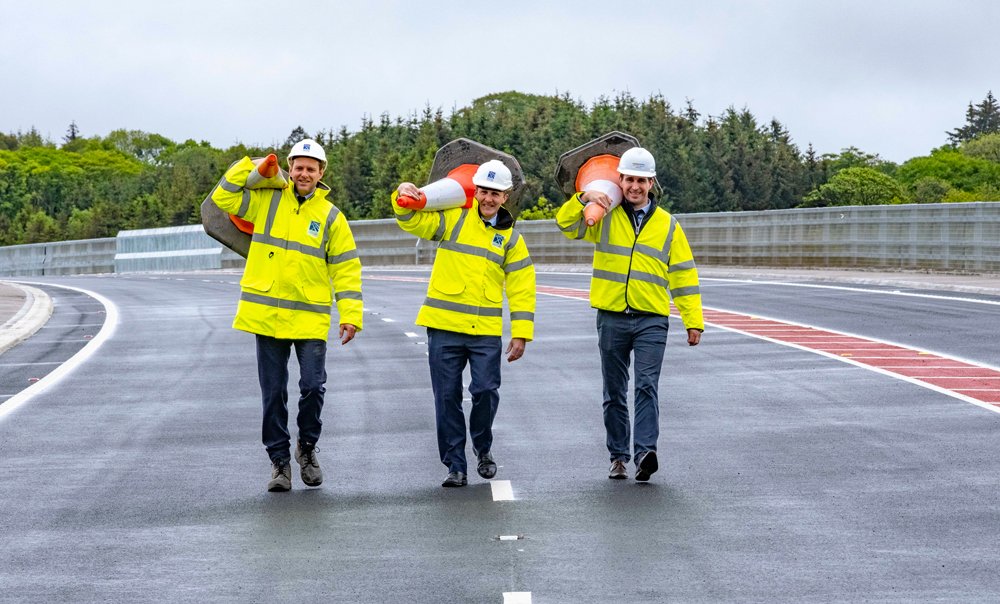 The Solution
Coneworx worked collaboratively with a large number of stakeholders to ensure all traffic management services – speed restrictions, road closures, 2/3/4 way traffic signals and 24 hr site maintenance – kept up with the speed of progress on the build. Weekly meetings with FRBJV ensured all active and upcoming works were covered and monthly updates with all major stakeholders, including Transport Scotland, the emergency services, Scottish Water, Scottish Power and BT were critical to the smooth running of the project
Need a safe, efficient and cost-effective traffic management solution?
Whatever your traffic management problem you can always rely on Coneworx