Professionally managed
solutions for projects of all sizes
Coneworx' teams are experts in planning TTM solutions for every type of 12 D project, from minor rural road repairs to complex city centre infrastructure programs.
Our process always starts with a detailed planning phase to ensure we understand the potential impact on all stakeholders and design a scheme optimized for the safety of our operatives and the travelling public. We liaise with all associated bodies from the local authority to the emergency services and closely manage and maintain our TTM systems to ensure the lowest possible levels of disruption.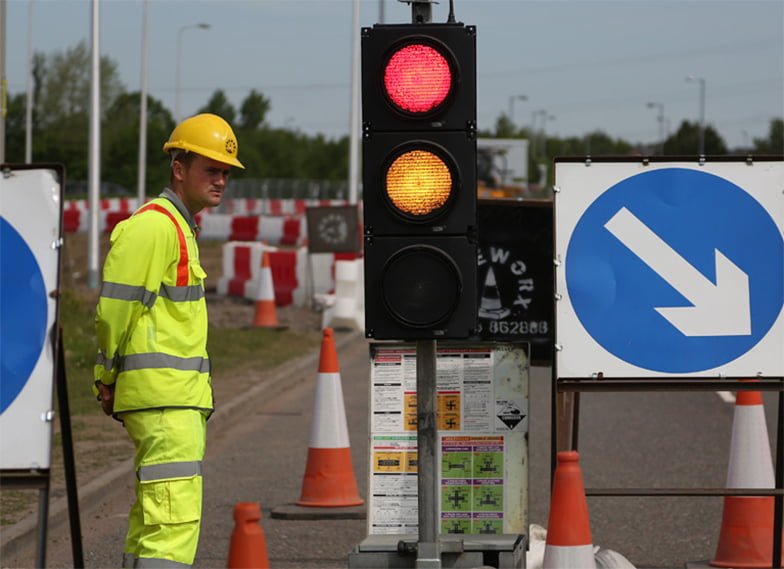 12 D Services
Coneworx provides a comprehensive range
of TM services for high speed road networks, including:
Feasibility Studies
Planning, Consultancy, Advisory Services
CAD Design and Surveys
Road Closures and Diversions
Convoy Systems
Stop/Go Systems
Traffic Safety Officers
Temporary Traffic Signal Systems
Our TM Process





PLANNING
Dedicated account contact throughout your project.


MANAGEMENT
Completely transparent and auditable works management.


COMPLETION
Meticulous site clearance with zero environmental impact.
"Coneworx responded well to the challenges that the works presented and we have had good reports from the local community where their efforts to keep traffic flowing have been much appreciated."

Need a safe, efficient and cost-effective traffic management solution?
Whatever your traffic management problem you can always rely on Coneworx